Not a Dolphin
A Multi-Porpoise Podcast
Hosted by Lauren Hartling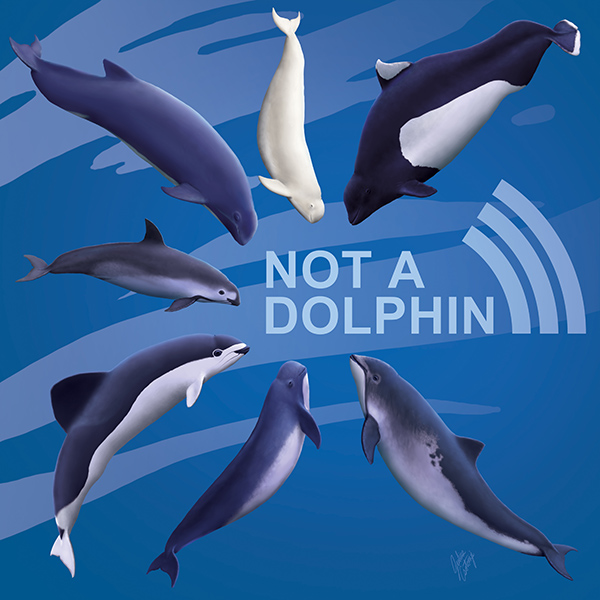 In this podcast series, science nerd Lauren Hartling takes you along on a deep dive into the mysterious world of porpoises and their whale and dolphin cousins. Her guests help her explore the secrets of these enigmatic animals and navigate through waves of knowledge from many disciplines of science.
Porpoises don't tend to get people too excited. They're smaller and somewhat less acrobatic than their more popular dolphin cousins, and they spend most of their lives hidden underneath the surface. Porpoise Conservation Society president Dr. Anna Hall describes them like this:
"I think of the English Victorian society, which upfront and on the cover appears very reserved and perhaps a little standoffish, but if you scratch beneath the surface, you see a life that's full of all kinds of parties that go on until two, three, four in the morning of the very next day, and all kinds of things that on the surface would never be readily apparent. And porpoises are just like that."
So join us as we explore these beautiful animals ─ and to understand them better, also look at their whale and dolphin cousins, and learn what makes them tick. We also take a look at their oceanic habitats, and examine how porpoises and other animals they share their homes with are doing in a world that's rapidly changing.